Non-GMO Soybeans
Embrace the Excellence of PURIS Non-GMO Soybeans: Your Premium Choice for USA-Grown Soybean Solutions.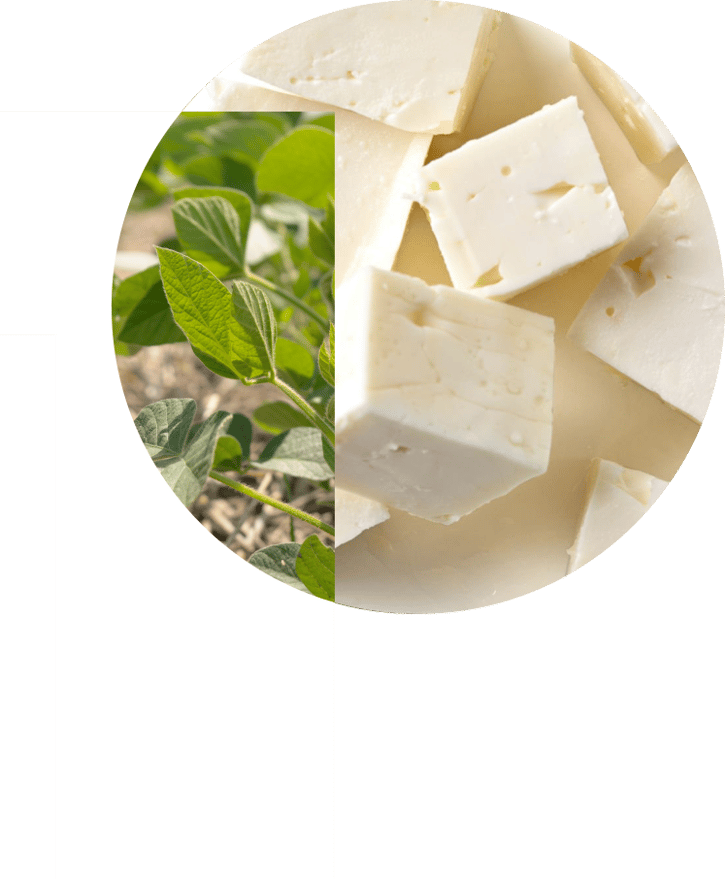 Why you'll love it
This soybean solves traditional soy-based applications with a progressive, non-GMO soybean supply, giving you a solution that's high in protein and sucrose. Conditioning at SQF certified facilities produces clean beans, all uniform in shape and color, and is equipped with world class food safety technology.
Portfolio of 35% – 39+% protein, clear hilum soybean varieties with a strong seed coat. Non-GMO Project Verified seed grown by USA farmers upholding high standards for non-GMO production.
Frozen or refrigerated tofu
PURIS Soybeans vs. Global Soybean Sources
PURIS
China Sourced Competition
Canada Sourced Competition
Conditioning Available as USA Grown & Conditioned
USA Vertical Supply Chain Integration
Integrated breeding program designing next generation of soybeans