PURIS Textured Pea Protein 80% Firm Bite (TPP80 FB)
Low water hydration = firm bite
PURIS TPP80 FB is the answer for customers looking for a textured product with low water hydration that can withstand rigorous process conditions.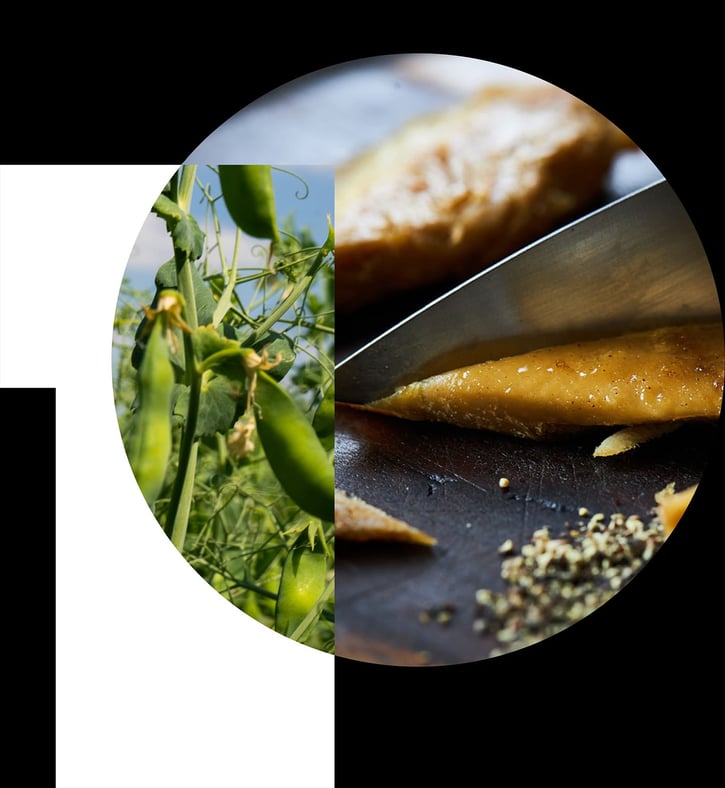 Plant-based
Vegan
Non-GMO

Soy-free
Gluten-free
Keto
Kosher

Available in organic
Why you'll love it
TPP80 FB boasts a clean taste and firm texture with low water hydration. It blends well with other products to create unique textures in finished foods, and is great at absorbing colors and flavors.
With a clean label that avoids common allergens like soy, this ingredient allows greater flexibility for makers to develop custom plant protein performance that fits their needs.
Why use peas for your protein?
PURIS® Pea
Soy Protein
Whey Protein
Rice Protein
casein Protein
Free From Common Allergens