PURIS Textured Pea Protein 70% (TPP70)
Stand-out, plant-based meats
PURIS TPP70 is a clean-label, textured pea protein with 70% protein. Used in the world's best plant-based meat products, from burgers and sausages to chicken.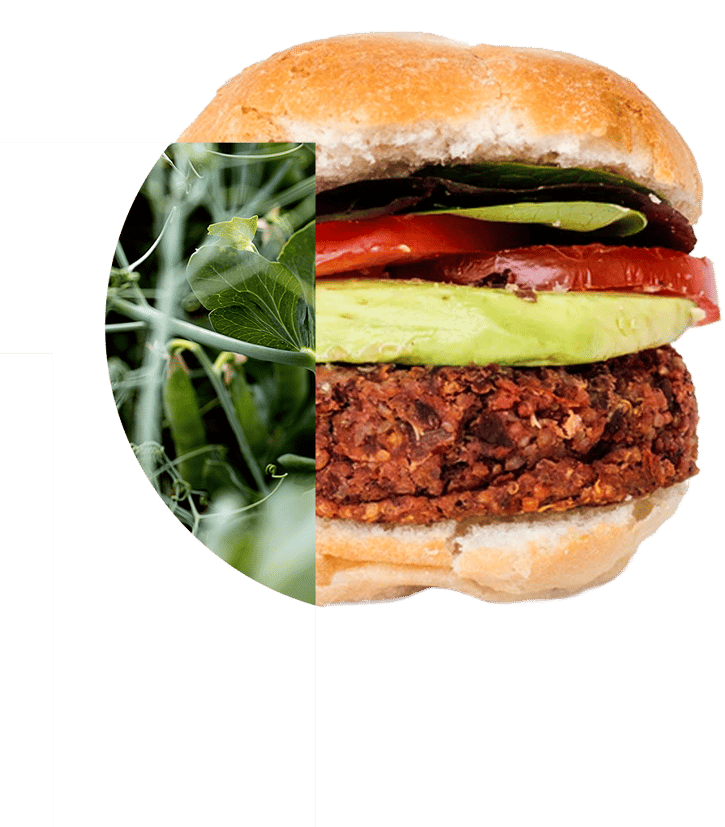 Plant-based
Non-GMO
Soy-free
Gluten-free
Keto
Kosher

Available in organic
Why you'll love it
This unique protein delivers meat-like texture due to its shape and moisture absorption capacity. It's great at absorbing colors and flavors, making it easy for product development.
A clean-label, textured pea protein solution, this product allows plant protein to perform more like meat protein while avoiding common allergens like soy and gluten. An excellent source of protein that performs well in countless meat replacement applications.
Why use peas for your protein?
PURIS® Pea
Soy Protein
Whey Protein
Rice Protein
casein Protein
Free From Common Allergens