PURIS Pea Protein Crisps - 55% Protein Cocoa (5585C)
A crunchy protein boost
PURIS 55% Pea Protein Cocoa Crisp is designed for inclusion in cereals, bars, and bakery items. Protein boost with added crunch for any application.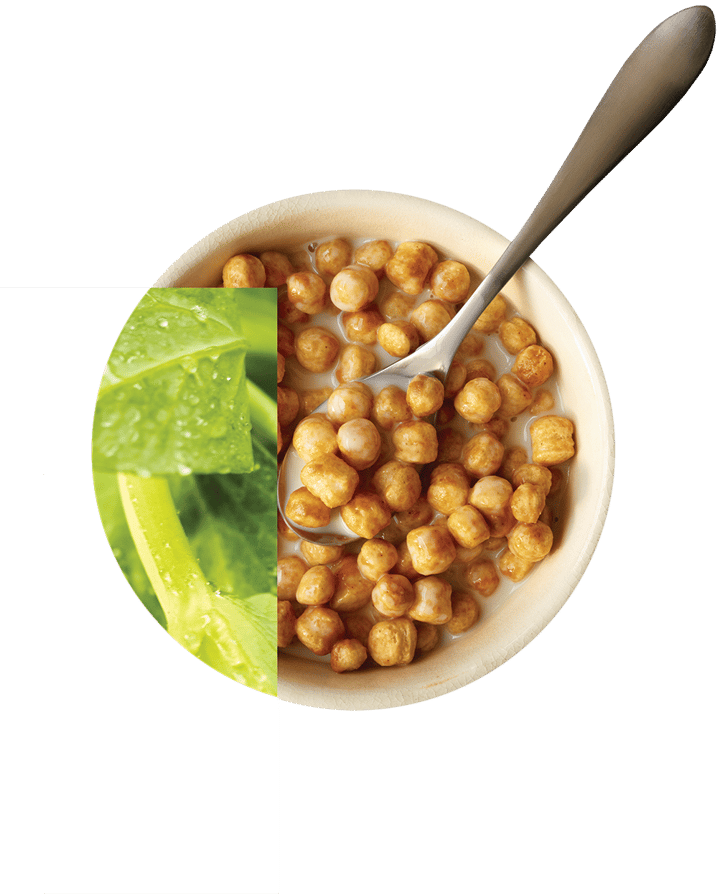 Plant-based
Non-GMO
Soy-free
Gluten-free

Available in organic
Why you'll love it
As a cocoa-colored, high-protein inclusion, this 55% protein crisp adds a satisfying crunch as an inclusion or standalone topping.
Why use peas for your protein?
PURIS® Pea
Soy Protein
Whey Protein
Rice Protein
casein Protein
Free From Common Allergens